Hudson Valley and Catskills Elopement Options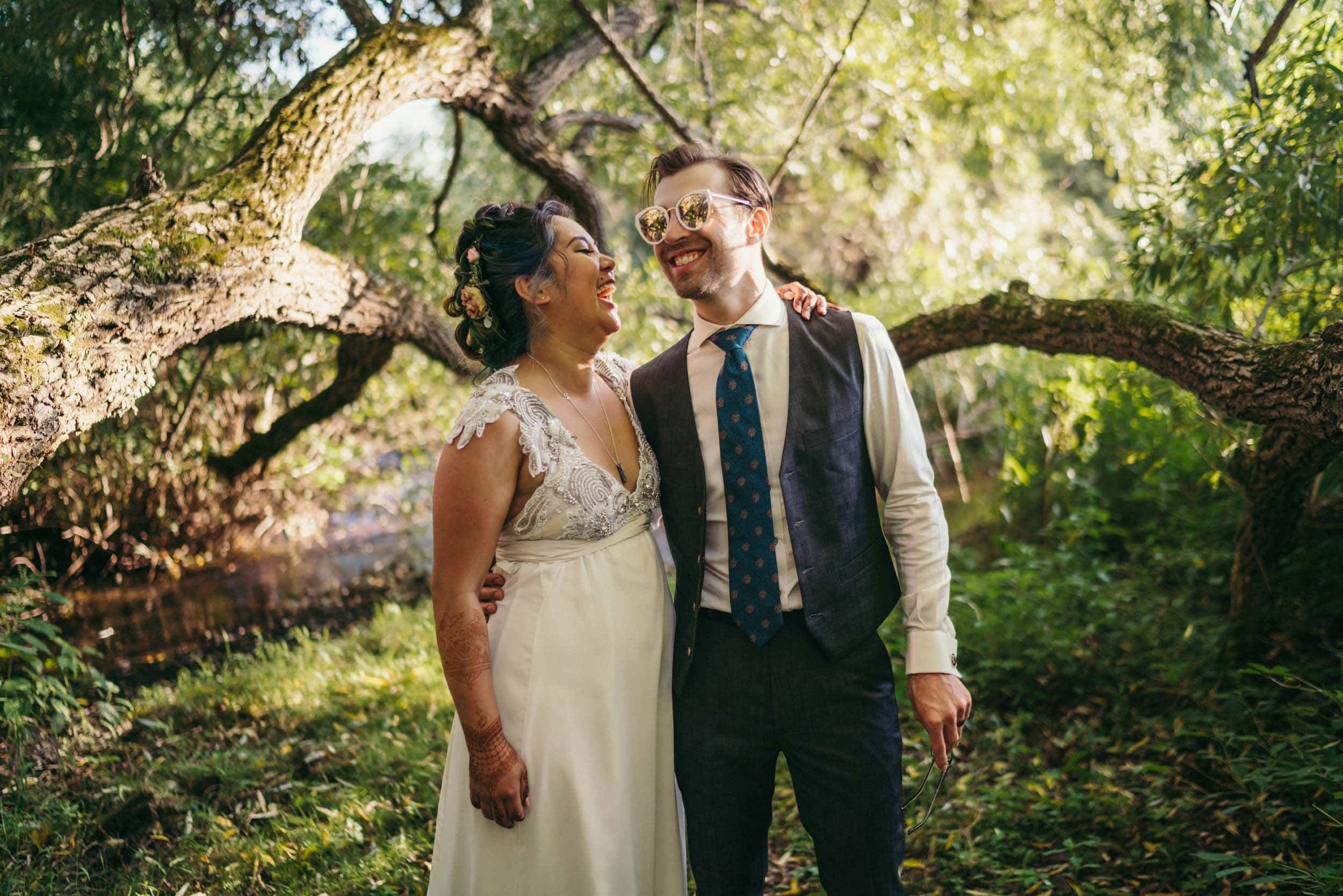 After witnessing hundreds of weddings at different scales and forming lots of opinions, Joshua and his wife decided to elope in the Catskills in 2017. Luckily, this area is one of the most naturally beautiful locations on the planet, and he was able to buy a little 7 acre evergreen forest where the elopement took place. You can go that route and plan something intimate for just the two of you, or invite a few close friends and family to enjoy it with you.
If you're looking for something more elevated, we are happy to help choose a location for dinner, and help connect you to a florist, or a private chef. Joshua's wife is also usually available to officiate. Elopements can be as simple or as fancy as you'd like, and they'll still cost a tiny fraction of what a big wedding in New York City would.
Microweddings
The Hudson Valley and Catskills are packed full with some of the most enchanting venues on the planet–from glamorous historic estates to summer camps; intimate mom-and-pop restaurants to storied industrial buildings. The best part? You'll be hard-pressed to find a venue that suits your taste and doesn't offer sweeping views of the Hudson Valley.
If you're looking to skip the chaos of planning and pulling off a hundred-some-guest wedding, a microwedding of up to 50 guests might be more your speed. Luckily, Joshua has photographed all over the Hudson Valley and Catskills and can provide solid recommendations for microwedding venues, local vendors, and even a post-wedding hike or two.
Hudson Valley and Catskills Elopement Packages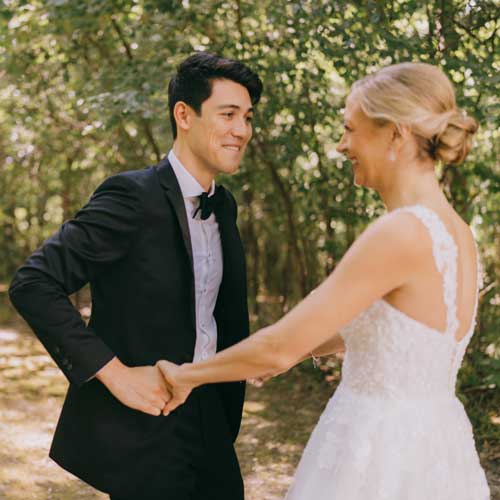 Elopement
Available in the Hudson Valley and Catskills
Typically just the two of you
Usually 1-2 hours coverage
Videography is available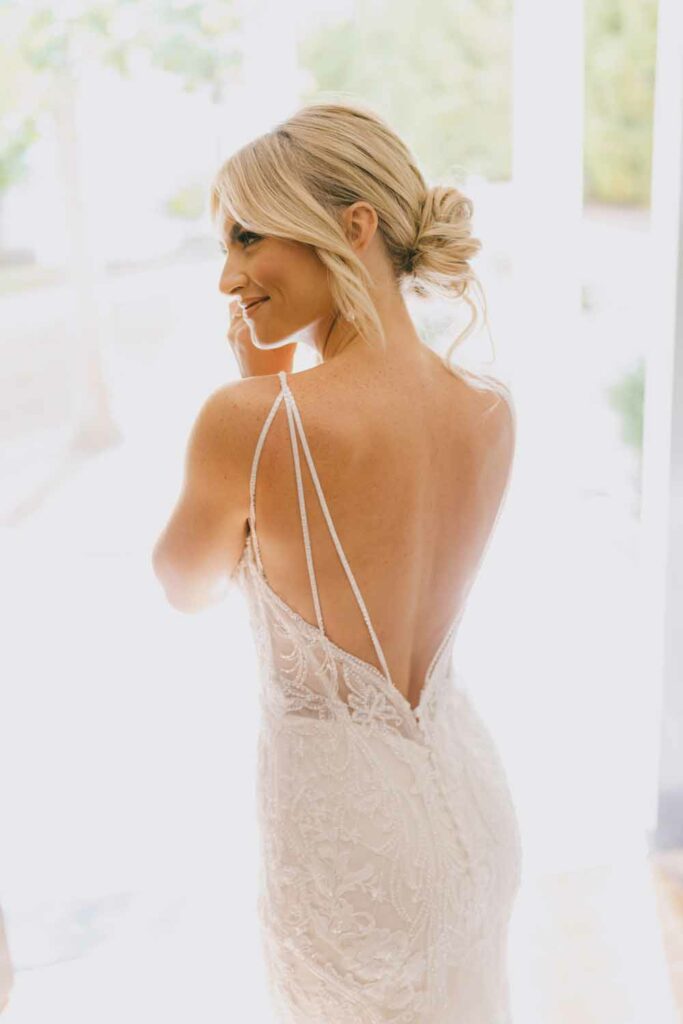 Tiny Weddings
Coverage usually includes getting ready and dinner
Usually 3-5 hours coverage
Officiant (Joshua's wife) if needed

Micro Weddings
Typically 20-50 guests
Coverage of the entire day
Usually 6-8 hours coverage
Videography is often included
Ready for your elopement?
Consider the following steps:
1. Determine Guest Count
(Elopement v. Tiny Wedding)
Is your elopement truly just about you and your partner, or do you imagine having a cadre of friends and family by your side? A Tiny Wedding may be a better option for those who want more supporters in tow.
2. Choose a Location
(Free v. $$)
Joshua has loads of recommendations for forested, secluded, free-to-access areas of the Hudson Valley and Catskills that make for the perfect elopement. Just ask! He also keeps a list of favorite intimate, paid venues for those interested in more traditional accommodations. It's also worth considering how comfortable you are with other members of the public being around throughout your day.
3. Find an Officiant
(You're in luck!)
Joshua's wife, Rebecca, is ordained by the BS Universal Life Church in New York (and a total gem). So we can make this legal!
4. Determine the Duration
In Joshua's experience, a true elopement in the woods can occupy ~2 hours, including the ceremony and portrait session. A Tiny Wedding, including prep, is usually closer to a 4-5 hour commitment.
5. Choose Documentation
(Photo and/or Video)
Pics or it didn't happen, you know? If you'd also like an elopement video to share with others down the line, Joshua can supply a dedicated videographer for the entire day while still maintaining the distance and seclusion you're after.
6. Prioritize Food
(Personal Chef v. Restaurant)
Even if you're not going for big-and-fancy, carving out time for your first married meal is key. Joshua can recommend a personal chef to prepare a private dinner for two after the ceremony, or he can recommend a great restaurant near your elopement location.
7. Make an Overnight Plan
(Head home v. Stay over)
Want to extend your Hudson Valley or Catskills elopement for a night or two? Joshua can recommend camping, hiking, and sight-seeing locales, or connect you to the best local Airbnb hosts or boutique hotels.
The Hudson Valley and Catskills are stunning no matter the season, but some elopement locations will lend themselves better to a hot summer day than a breezy fall evening. Joshua can make better, more photogenic location recommendations if you've locked in your season preference ahead of time.
9. Make Your Wishlist
(Flowers? Music? Cake?)
Even if it's just the two of you, what elements (traditional or otherwise) will make this day look and feel exactly the way you want it to? Check out Lauren and Nick's Hudson Valley Forest Elopement for some inspiration.
Don't wait until the last minute to sort out your marriage license. In New York State, there's a waiting period of 24 hours between when your license is issued and when your ceremony can actually take place. Licenses are granted by the clerk's office in any town or city, but only if you both can prove your age (via Birth Certificate, Baptismal Record, Naturalization Record, or Census Record) and establish your identity (via Driver's License, Passport, Employment Picture ID, or Immigration Record).
Get in touch
We'd love to hear from you