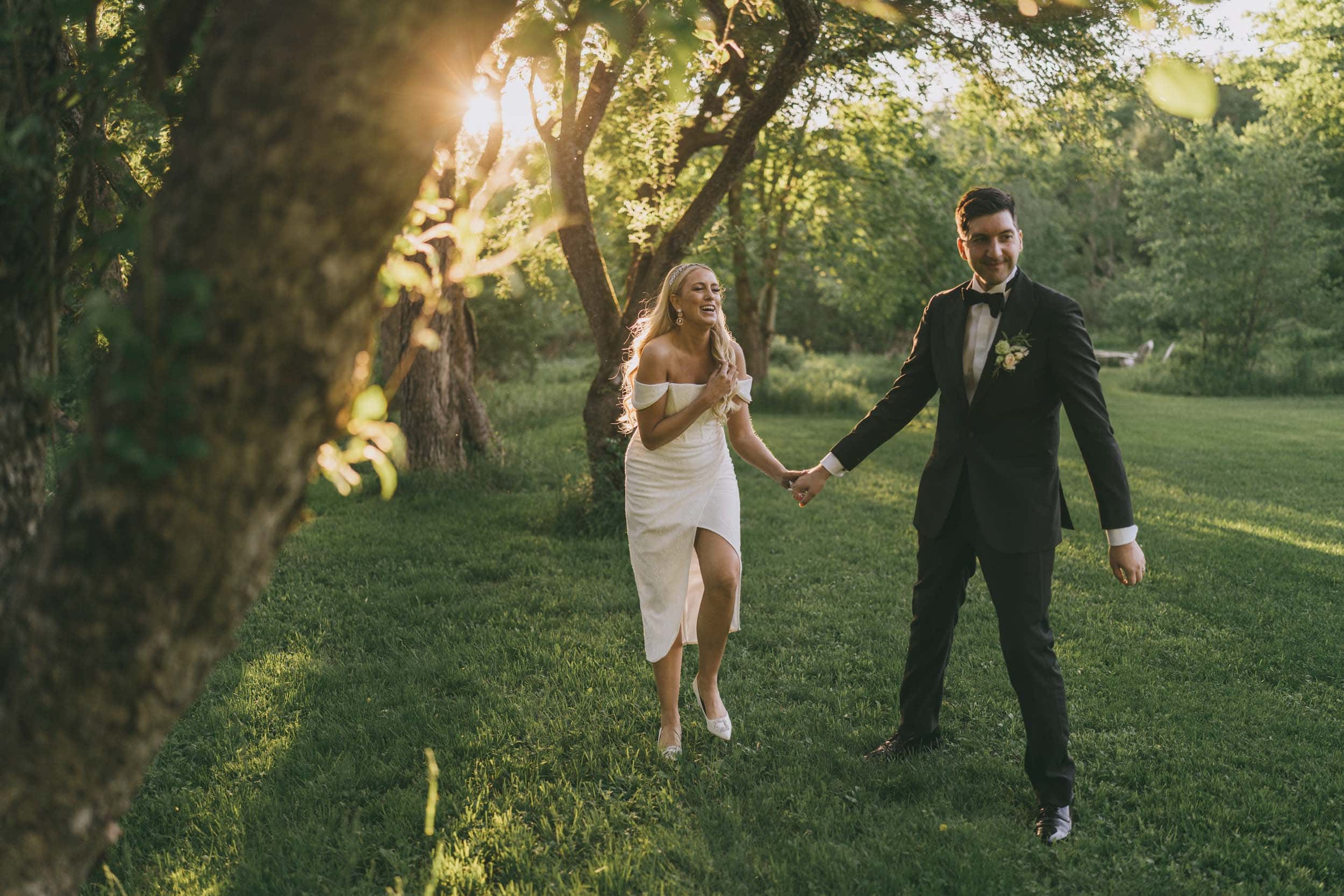 Wedding Photography Packages and Pricing
Although every wedding and every wedding package is different here are some ballpark starting numbers to give you a better sense of what to expect. For high season Saturday weddings between May and November, Joshua's minimum packages tend to be around $6,500. Elopement packages start around $1750. However you want to bundle our services together to get to those minimums is fine with us.
Our hourly minimum for weekends is 8 hours. Your package could also include time for a rehearsal dinner or post wedding brunch. Joshua's rate is the same whether he is shooting photos or video. If you get in touch with the details of your event, we will try to customize our quote based on your needs.
Pricing
We try to keep our pricing as straightforward and transparent as possible. If you tell us how many total hours you think you need (8-10 for most people), the size of the wedding (which helps determine whether you need a second shooter or not), and whether or not you would like to add on video, album design, a photo booth, or engagement session, we should be able to give you a pretty good idea during our first phone call.
Details
Photo by Joshua
Packages starting at $4000
Videography
Packages starting at $3500
Photo or Video by Associate
Starting at $3500
Elopements
Starting at $1800
Engagement or Family Portrait Session
Starting at $1000
Photo Booths
Starting at $1250
Album
$1000-$1500
• How many hours do we need?
Most people book us for 8-10 hours during high season weekend weddings (May – November). That might include a rehearsal dinner which is usually around 2 hours. We occasionally stay to shoot the Sunday brunch if housed overnight.
• How do albums work?
The most common scenario is one album for yourself and two smaller albums for both sets of parents. You can either use the same album design, or pay for custom designs for each one. There's a range in price and quality from manufacturers, but the albums we prepare tend to be higher quality than what you have access to as a consumer. My retail cost of a standard 10×10 album begins at $1500.
• How do portrait sessions work?
Portrait sessions are usually one hour, but we can also do a mini session for 20 minutes. A mini is more than enough for one nice photo for a Save the Date. A full hour is better for more variety or if you're interested in an album. Our price is based on shooting in the Hudson Valley on a weekday or weeknight — there are additional charges for shooting in NYC or on the weekends.
• What if we are getting married in the offseason?
Offseason weddings (December – April) are more flexible in terms of minimum hours and package cost. Reach out to learn more.