Hudson Valley Wedding Venues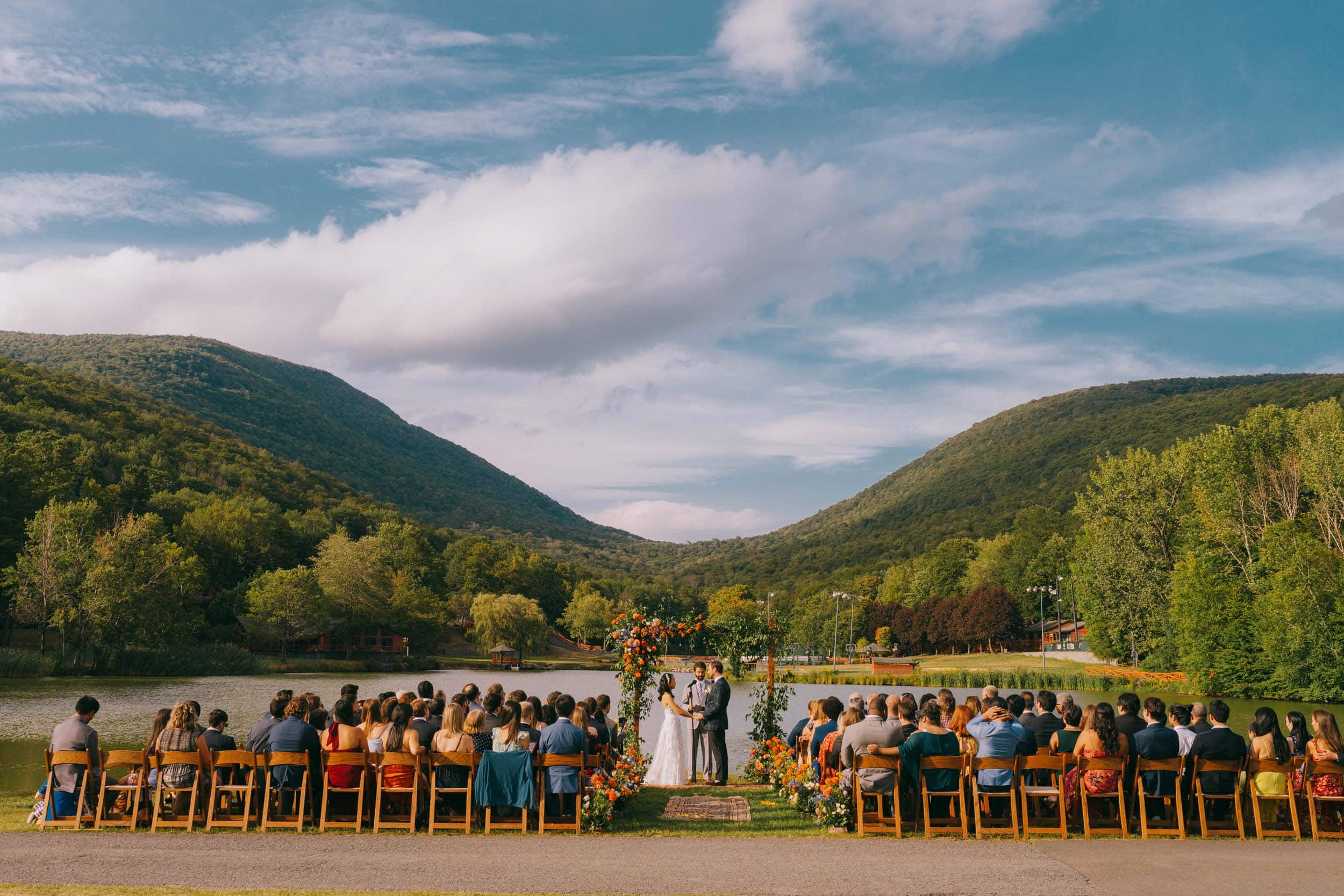 The Best Hudson Valley Wedding Venues for 2024 and Beyond
The Hudson Valley is our home. We moved about 7 years ago from NYC and have never looked back. Luckily, it's one of the most photogenic locations in the country. While there are thousands of farms, barns, and airbnbs you can rent for a wedding, these are my favorites. They generally have the highest levels of service and the most picturesque ceremony backdrops.
Most of them are set up to do larger weddings of at least 125 people or so, but some are open to smaller elopements as well. We will be expanding this page soon to include virtual tours of them all so you can decide which ones you would like to visit. If you need help deciding between wedding venues, book a call with Joshua and he can share his insights.
Choosing a venue in the Hudson Valley?
Consider the following elements:
1. The Season
Peak: May – Oct. / Off-Peak: Nov. – April
Are you planning to get married during "peak" wedding season? With only 24 Saturdays between May and October, venues aren't shy about charging premiums for their coveted space. Be sure to ask how "peak" season rates may differ from a late fall or early spring affair, and consider shifting your plans if money is an object. You may find that your guests are even more eager to celebrate your day during a long, chilly winter.
What's the weather looking like? Now that you've chosen your season, consider how Hudson Valley weather may limit or expand your venue options. If there's potential for a May downpour, does your preferred venue have optional rain coverage built into their contract? If you're looking at a 95-degree day in August, will the venue provide shade coverage and ample water for guests? If you plan to take advantage of October leaf-peeping, does your venue offer multiple sweeping views of the surrounding landscape?
How many people will you invite? Do some Google Image research of past weddings/events to get a better sense of the venue's capacity. This research will also help you ask better questions and get the most out of a venue tour.
4. Proximity to Public Transportation
How important is it for your guests to have access to a Metro-North or Amtrak station? Some venues–such as The Roundhouse in Beacon, situated a mile from the nearest Hudson Line Metro-North stop and easily accessed by ride share, taxi, or shuttle bus– are a perfect option for parties traveling from New York City. Try to get a better sense of ride sharing coverage in your venue area as well; Uber and Lyft have been slow to expand throughout some parts of the Hudson Valley and Catskills.
How important is it for your guests to be able to stay the night on-premises? If a weekend-long slumber party for you and all of your guests is your preferred approach, consider an all-inclusive venue such as Cedar Lakes Estate, which can accommodate close to 500 guests in a variety of updated rustic cottages. If you'd like your guests to scatter post-reception, do some research on the number and quality of hotels, motels, and AirBnb stays in the area to arm your guests with ample info.
A barn is a great blank slate, but a stuffy, straw-packed barn in the middle of a muggy Hudson Valley summer can cause problems for bridesmaids in heavy makeup and elderly grandparents alike. Ask your top venues what their air conditioning (and conversely, heating) options are for each of the spaces you plan to use. The focus of the day should be on you and your partner, not your guests' sweat stains.
Does your top venue choice offer a preferred vendor list? Preferred vendors (i.e. vendors who have worked numerous times with the venue and maintain a positive working relationship with venue staff) can make your planning efforts so much easier. Hiring florists, caterers, musicians, and others who are already familiar with your wedding venue will mean fewer headaches for you and a smoother run-of-show for everyone involved.
Does the venue require you to use in-house vendors, such as a florist or caterer? For some, this all-in-one solution to wedding planning may be just the ticket. If that's not you, be sure to get a good handle on any in-house vendor requirements your venue may have so you don't over-commit to outside providers or pay any deposits you can't get back.
Does the venue offer a variety of landscapes/photo environments? This is a selfish one, but photographers love a venue with lots of variety: seasonal light falling through an orchard, wooded trails packed with color, glimmering creekside spots, awe-inspiring cliffside vistas, rustic outbuildings on a historic estate…. we'll take 'em all.
Is the venue known for being a "wedding factory?" If your venue of choice places tight requirements on your end-of-night schedule or makes mention of "the next party," there's a good chance it's a wedding factory. Cycling multiple couples in and out in a single day or weekend is a great way for venues to make money, but a terrible way for you to feel seen, taken care of, and that your special day is truly special.